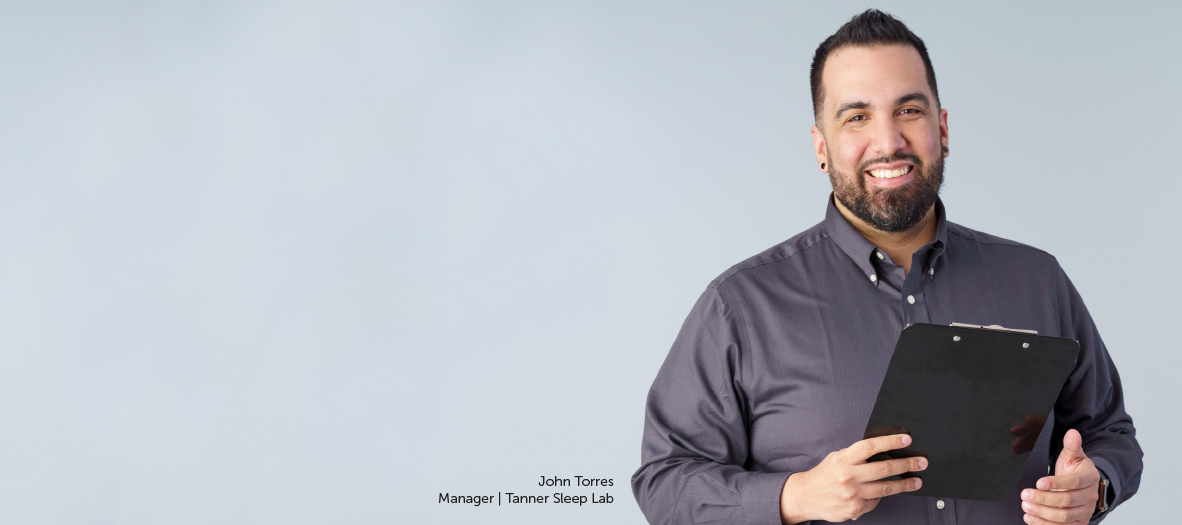 Experience
Care
Tanner Health System is hiring people to support its mission, providing exceptional care throughout west Georgia and east Alabama.

We're a five-hospital nonprofit system supported by almost 40 clinic locations with a legacy of caring for our neighbors and loved ones. We work to make care convenient, accessible to everyone — and to provide the support, information and aftercare to help our neighbors manage chronic diseases and illness.
Join a solid team
With about 4,000 employees and more than 400 medical providers, we're a stable destination of choice for your career. We're one of the region's largest employers, financially sound and working constantly to advance the care and outcomes of our patients. Whether you're clinical, non-clinical or just looking to have an impact, there's no place better than Tanner.

When it comes to great places to work, we're on top! Tanner has been named among just 10 extra large employers in metro Atlanta as a "Best Place to Work" by the Atlanta Business Chronicle for 2022.

To see other awards and honors that Tanner has been recognized for please visit the Awards and Honors page. .
Choose a career that matters
Our entire organization is based on caring. For you, that means steady employment, merit- and market-pay increases, top-of-industry benefits, plenty of opportunity for advancement or change — and the gratification that what you do, you do for good. We're here to serve west Georgia — including Carroll, Douglas, Haralson, Heard, Paulding and Polk counties — as well as communities across east Alabama, including Cleburne and Randolph counties.

Exceptional service is our standard. We don't have patients — we're a community-based health system, and the people we care for are neighbors, friends and loved ones. We're part of the community and have been for more than 70 years. We go farther because we're in this together.
"Here, you don't question your purpose — you know what you're meant for."
Christy Skinner, RN Tanner Hospice Care
Diversity, equity, inclusion and service
To be a great health system, we must be a great place to work.

To provide great care, we need a great team. And to offer our community a great team, every person on that team must be treated with compassion, dignity and respect.

Everyone should feel accepted. Everyone should feel included. Everyone should feel respected.

This is not always simple, but it is vital to our mission. We are all committed to making sure every member of our team:
Feels empowered to contribute our ideas
Is open to unfamiliar cultures and experiences
Acknowledges and confronts our biases
Holds firm to our commitment to equity
Feels secure being our authentic selves
Keeps our mission central to everything we do
Our community includes people of different ethnicities, races, genders, identities, sexual orientations, ages and abilities. We're building and retaining a team that ensures those in our care feel represented among their caregivers.

Everyone on our team deserves to work in an environment in which they can be themselves — including the full richness of their backgrounds and life experiences.
Experience
Inclusion
Lissette Maltass, RN, talks about how she can be herself at Tanner.
"Tanner is the best place to work because they care about patients and employees. There is a culture of transparency and no blame. We talk every day about unexpected events... why they occurred and how we can prevent them from happening again. Staff is encouraged to speak up! Because the patient is always the focus, staffing ratios are safe and fair. When I attend meetings with my VP of nursing and CNO, they want to know what the front line staff thinks about everything... any issues, concerns, ideas. And they actually listen and respond! I love this place and am so proud to represent Tanner in the community. I get to do what I love and see the difference it makes in the lives of my friends, family, and neighbors"

– Abi Knight, RN - Nurse Manager | Tanner Medical Center/Carrollton
"There are many factors that go into my overall work experience here at Tanner. The support of my coworkers is one of the major ones for me. Everyone is so friendly and supportive. There is always someone that you can call on to answer a question or help out wherever it's needed. I appreciate the teamwork. Another big factor for me is my work/home life balance. I don't spend my time at home dreading work the next day, or wallowing in the stress of the work day once it's done. I also really appreciate all of the efforts that Tanner puts in to make sure we never feel unappreciated. I'm hopeful for the future and I can't wait to see what opportunities await in my growth with Tanner."

– Brianna Watson - Patient Access Representative | Tanner East Alabama
"I don't think Tanner is a great place to work, I KNOW IT. I've been fortunate enough over my +25 year nursing career to work for several organizations not only in GA, but in other states as well, and I can confidently say that Tanner Health System is the most caring healthcare system around. Tanner looks out for not only patients but the employees, offering far more support for the community and employees than other systems. Healthcare is not easy (especially since Covid) but Tanner leads the pack in offering local community services within their means and valuable employee services like EAP, competitive benefits, and perks like discounts and the staff gym. I am happy to be back in Carrollton and specifically at Tanner and I appreciate THS much more now having worked elsewhere. Team Tanner!"

– Angela Patterson, RN - Client Care Supervisor | Home Health
Where can I work?
Our mission requires us to be everywhere.

Every small town in west Georgia and east Alabama that wouldn't otherwise have a doctor. Every rural community where access to a cardiologist or gynecologist would be limited. Places where you couldn't get a mammogram or bone density screening.

That's where we are.