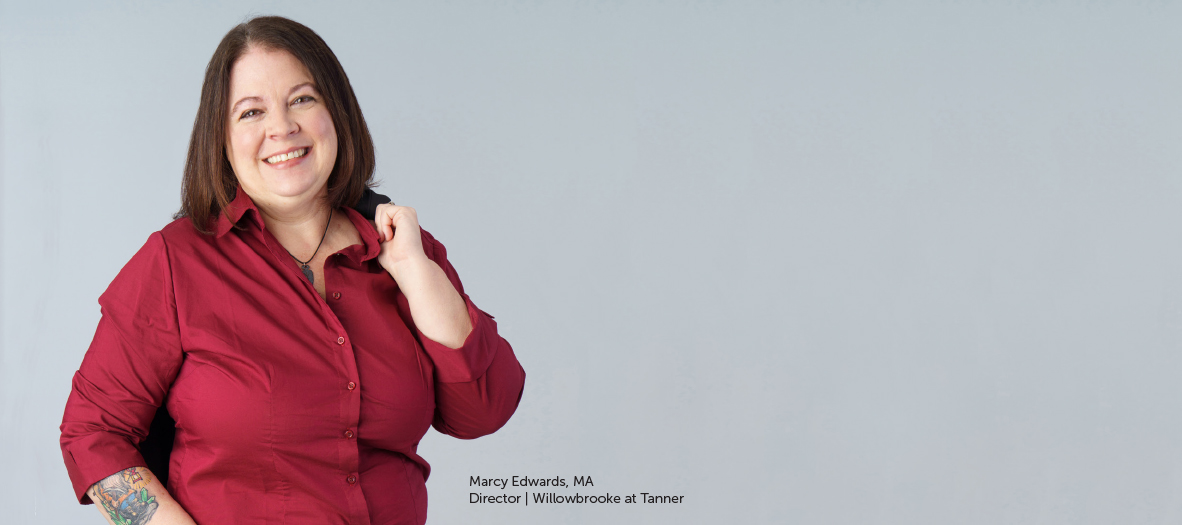 Opportunities in
Behavioral Health
A career where you can make a difference
Committed to helping people make positive changes in their lives? A career with Willowbrooke at Tanner is for you. With our comprehensive counseling services, we have a variety of specialized treatment programs available — including partial hospitalization and intensive outpatient programs — where our team works with patients of all ages. We develop individualized treatment plans with a holistic approach to address each patient's needs — physically and emotionally — helping them overcome obstacles with mental health, substance abuse, addiction, depression and more. With locations in Carrollton, Cartersville and Villa Rica, our range of clinical and non-clinical positions offer competitive compensation, insurance benefits, opportunities for development and career advancement and more. Some positions may require a license or certification, including licensed professional counselors (LPC), Licensed Clinical Social Workers (LCSW), Licensed Marriage and Family Therapists (LMFT) and more.
Working in behavioral health care at Tanner
Chelsea Pounds, MA, a primary therapist with Willowbrooke at Tanner, shares how she makes an impact in her patients' lives.
Careers at Willowbrooke at Tanner include:
Mental health technicians
Counselors
Therapists
Psychologists

Social workers
Administration and clerical professionals
Dietary services and nutrition specialists
And more
Your future starts here
If you're committed to helping people make positive changes, a career with Willowbrooke at Tanner is waiting.
Apply Today